Avida CityFlex Towers BGC - Ready For Occupancy Condominium
Premium project of Avida Land in BGC Taguig Metro Manila
Avida CityFlex Towers BGC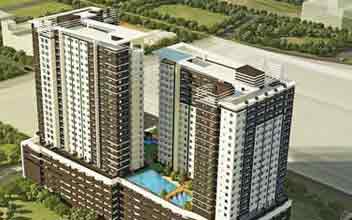 Project Type : Condominium
Listing Type : Ready For Occupancy
Developer Name : Avida Land
Units : 1 Bedroom Loft
Price: ₱ 15,200,000 & Up
Address : 7th Avenue cor Lane T, North Bonifacio, BGC Taguig
Location : Taguig , Metro Manila PH Avida CityFlex Towers BGC Avida Land Avida CityFlex Towers BGC Avida CityFlex Towers BGC Avida Land Avida CityFlex Towers BGC Taguig
https://avidatowersincityflex.phproperty.com
At the AvidaFlex Towers, you have more choices in picking the right residential units for your needs. As the two towers are arranged in such a way that both have the majestic views of the skylines of Makati and downtown Taguig (especially the BGC area), the outdoor amenities are easily accessible from both. The towers lie in a cluster so that they don't block the north and south views from each building. Moreover, the equal distribution of the SoHo units- from the first to the third floor have sizes ranging from 36.49 to 61.79sqm, the office units (40.39sqm), typical Executive Studio units (36.93 to 36.96sqm), and the two-bedroom units (58.21sqm), are all equally represented in both towers. The low-density residential units on both towers allow for a more enjoyable privacy seldom found in other residential condos in the BGC area.
The SoHo units are designed to make your home your office so that you can be at work any time of the day. The office units are built as your private domain for business and other similar endeavors as the units come complete with a telephone line and are cable and internet capable. The residential units are designed to offer the greatest time in a confined, but wider spaces and conveniences, just like in a typical home. Whatever you choose as your investment at the AvidaFlex Towers BGC, you will be able to enjoy all the perks of a risk-free investment in no time.
The Bonifacio Global City (BGC) in Taguig City is the country's leading investment site for various businesses and the lifestyle center of Metro Manila. The city is located just 11km from the center of the capital Manila and only 10 minutes drive from the financial center of Makati. Choosing your residence at the AvidaFlex Towers will make everything easier for you.

Popular Links
Avida CityFlex Towers BGC
Avida CityFlex Towers BGC Location
Avida CityFlex Towers BGC For Rental Units
Avida CityFlex Towers BGC Resale Units
Avida CityFlex Towers BGC Pre-Selling Units
Avida CityFlex Towers BGC Showroom
Avida CityFlex Towers BGC Amenities
Avida CityFlex Towers BGC Price
Avida CityFlex Towers BGC Contact
Avida CityFlex Towers BGC Avida Land For Sale Price List

| Unit Name | Project Name | Developer | Price (₱) | Location |
| --- | --- | --- | --- | --- |
| 1 Bedroom Loft | Avida CityFlex Towers BGC | Avida Land | 15,200,000 | BGC in Taguig, Metro Manila |