Avida Storeys Atria - Preselling Condominium
Premium project of Avida Land in Mandurriao Iloilo City Iloilo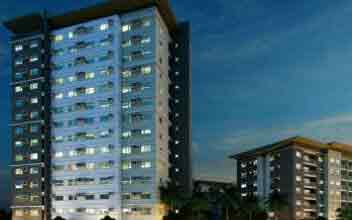 Project Type : Condominium
Listing Type : Preselling
Developer Name : Avida Land
Units : 1 BR, 2 BR, 3 BR
Price: ₱ 4,200,000 & Up
Address : Barangay San Rafael , Mandurriao District , Iloilo City
Location : Iloilo City , Iloilo PH Avida Storeys Atria Avida Land Avida Storeys Atria Avida Storeys Atria Avida Land Avida Storeys Atria Iloilo City
https://www.avidastoreysatria.com/
Avida Storeys Atria are residential condo Complexes in the city of Iloilo in the Philippines. You can find these residential complexes located in Barangay San Rafael, Mandurriao District, Iloilo City, Philippines. The unit sizes of these residential units range from 41.37 sq m to 79.68 sq m. The Price Range of these residential Units starts at Php 3.8 Million to Php 7.8 Million. It has been designed and constructed by Avida Land Property Development Inc.
It comprises of both high rise and low rise condominium structures. The high rise Atria complexes comprise of 14 floors while the low rise structures comprise of 8 floors, out of which seven floors are for residential units while the remaining one floor is for car parking. It also features residential units but also office spaces and retail establishments.
Get the best views of the rolling landscapes of the city as well as the natural beauty that overlooks the ocean waves. The High rise complexes are home to 509 residential units while the low rise complexes comprise of 23 residential units on each floor. The units offered for residents are 1 bedroom units, 2 bedroom units, and 3 bedroom units. The 1 bedroom units are perfect for bachelors, bachelorettes and young couples. The 2 bedroom units are ideal for families with 4 members. The bedrooms are attached with a balcony. It comes with a laundry room, bathroom and toilet attached. The 3 bedroom units are very spacious and perfect for large families. It comes with a laundry room, two toilets, and baths.

Popular Links
Avida Storeys Atria
Avida Storeys Atria Location
Avida Storeys Atria For Rental Units
Avida Storeys Atria Resale Units
Avida Storeys Atria Pre-Selling Units
Avida Storeys Atria Showroom
Avida Storeys Atria Amenities
Avida Storeys Atria Price
Avida Storeys Atria Contact
Avida Storeys Atria Avida Land For Sale Price List

| Unit Name | Project Name | Developer | Price (₱) | Location |
| --- | --- | --- | --- | --- |
| One Bedroom | Avida Storeys Atria | Avida Land | 3,800,000 | Iloilo City, Iloilo |