Avida Village Cerise - Preselling House & Lot
Premium project of Avida Land in Canlubang Calamba Laguna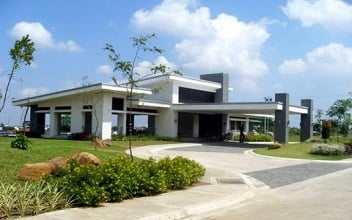 Project Type : House & Lot
Listing Type : Preselling
Developer Name : Avida Land
Units : House & Lot
Price: ₱ 1,400,000 & Up
Address : Brgy. Canlubang & Majada, Calamba City, Laguna
Location : Calamba , Laguna PH Avida Village Cerise Avida Land Avida Village Cerise Avida Village Cerise Avida Land Avida Village Cerise Calamba
https://avidavillagecerise.phproperty.com/
The Avida Village Cerise Calamba NUVALI Laguna is an Avida Land community development which is bolstered by Ayala Land's decades of experience in building quality homes and subdivisions. The Village Cerise's location inside the Ayala-owned NUVALI is another feather on its cap. Another great experience of living in the Cerise is the fact that you and the family will be able to enjoy the privileges of having to utilize the townships' nature-infused amenities and facilities (aside from the Village Cerise's own amenities). Spending your life in a place like NUVALI will bring more opportunities and possibilities; and here, you don't have to spend more just to live luxuriously beside nature.
Moreover, Calamba City in Laguna is one of the province's greenest cities despite the abundance of industrial, commercial, and economic zones; making the city the wealthiest in CALABARZON. At the Avida Village Cerise NUVALI, the pocket parks, enchanting wide and open spaces, and the backdrop of impressive greens take years in the making, while you will enjoy them all the moment you move in.
The Avida Village Cerise NUVALI, a house and lot community development in Calamba City, is Avida Land's third development inside the captivating enclave of NUVALI. That's why you will really cherish the village's awesomeness and strategic location inside NUVALI. Furthermore, families with a combined income range between P30,000 and P80,000 can easily afford to buy a 2-story townhouse at the Avida Village Cerise with a floor area ranging from 30 to 50sqm and a lot area from 88 to 200sqm.
The homes offered in the Avida Village Cerise NUVALI Calamba cater to singles and couples alike, starting and growing families, and young professionals who want to make an investment that really clicks. Interestingly, those who want to live among nature and the beauty of it all will find this calm and secure community as the most appropriate place for them.

Popular Links
Avida Village Cerise
Avida Village Cerise Bernice House Model
Avida Village Cerise Cresta House Model
Avida Village Cerise Phoebe House Model
Avida Village Cerise Location
Avida Village Cerise For Rental Units
Avida Village Cerise Resale Units
Avida Village Cerise Pre-Selling Units
Avida Village Cerise Showroom
Avida Village Cerise Amenities
Avida Village Cerise Price
Avida Village Cerise Contact
Avida Village Cerise Avida Land For Sale Price List

| Unit Name | Project Name | Developer | Price (₱) | Location |
| --- | --- | --- | --- | --- |
| Bernice Model | Avida Village Cerise | Avida Land | 1,400,000 | Calamba, Laguna |
| Cresta Model | Avida Village Cerise | Avida Land | 1,700,000 | Calamba, Laguna |
| Phoebe Model | Avida Village Cerise | Avida Land | 1,900,000 | Calamba, Laguna |